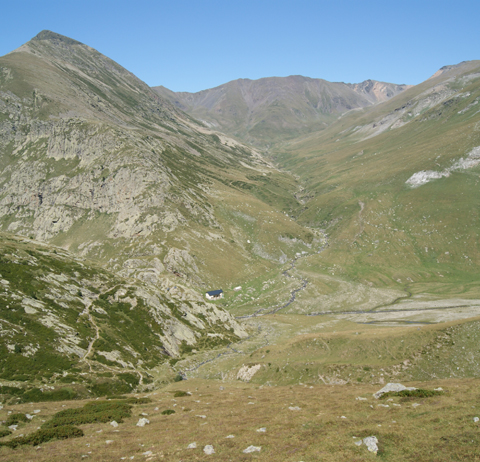 Smooth trip whose most remarkable sight from the pass of the Tres pics. In the summer access is faster to get to shelter.
The days of strong wind, it is inadvisable due to route their exposure.
From Tregurà, continue for about 8 Km vehicle on the track is not paved (suitable for cars) Pardines direction. Stop the vehicle at about 2000 m. high, which comes at the point right track with a secondary barrier to your way (sign indicating the shelter). Go up as the foot secondary runway by a gentle slope between pasture. The route is marked with yellow lines. We leave our bases and water left always following the track in 1 hour to reach the top of the Tres pics pass.
The view is magnificent and we can see under our shelter. In the pass there is a metal hut that serves as a radio repeater and mobile. Go down to the track 2 min. and we turn left following the yellow marks a steep downhill road without trace. Half an hour later we cross the bridge and the river Freser reach the shelter.